Charlotte can provide detailed paintings and drawings of requested images such as people, pets, landscapes and much more. Charlotte can also draw two images together, for example: if you would like an image of two or more people or animals together but cannot find a decent or any reference photo with them together, Charlotte can draw the manipulation of multiple things together. 
The first process would be if drawing multiple photos together to edit them and seek approval if the layout is acceptable to the customer. The customer would then pay a 50% deposit before Charlotte starts the Artwork. Then once the piece is finished, Charlotte will preview the piece to the customer to see if they approve and if changes are needed. Once everything is approved by the customer, the rest of the payment will take place and the piece will be either collected or delivered to them. If you are interested in commissioning a piece, please read the Commission Policies page for more details.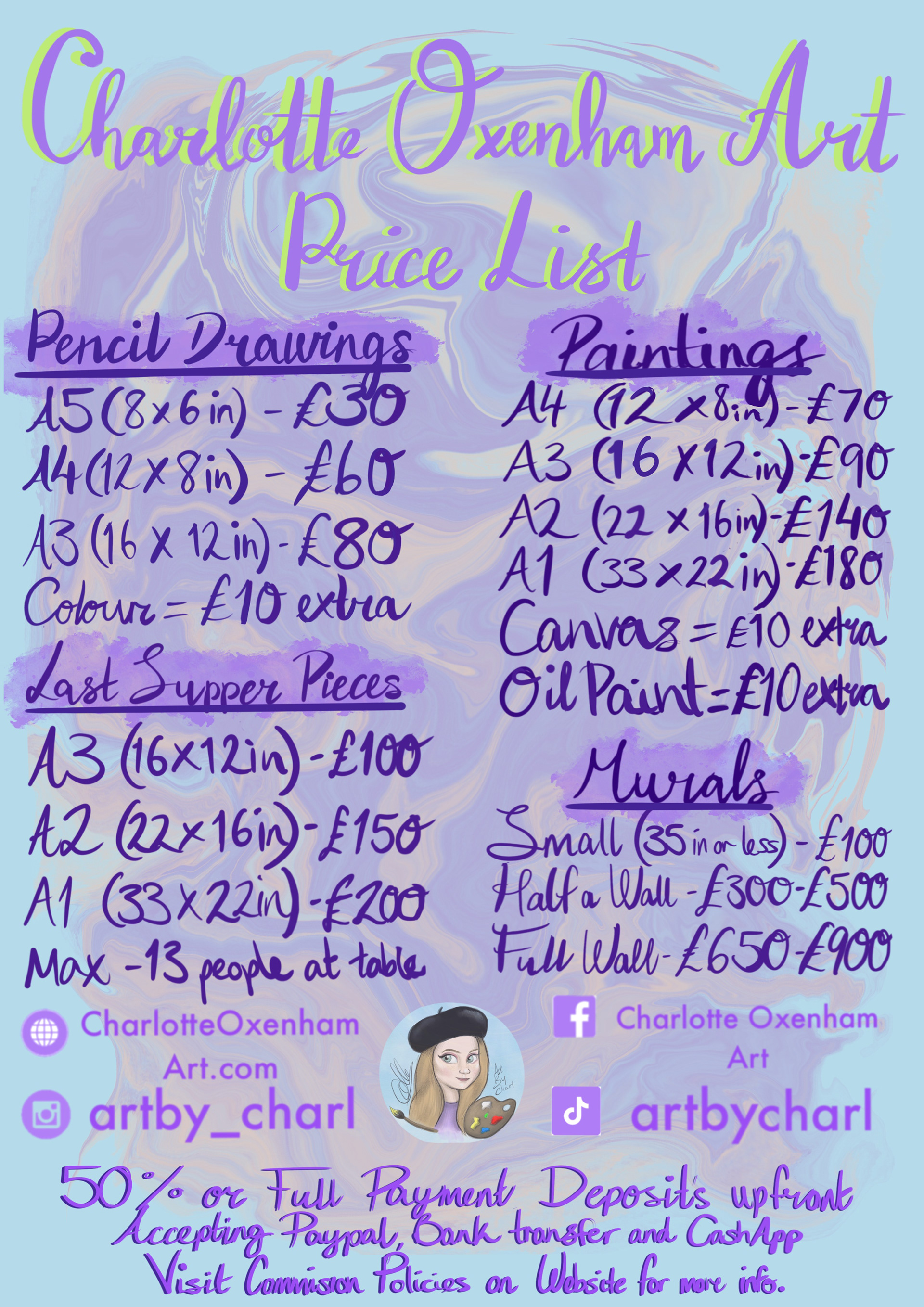 Charlotte can create a series of artworks for multiple franchises in the hospitality sector such as restaurants, hotels and many more experiential leisure areas. 
Logo Branding and Illustrations
Digital Illustrations is what Charlotte Oxenham Art has perfected and having experience designing logos is evident. If businesses have a general brief of what they would like for their image that presents their brand, Charlotte can cooperate with them to make sure they are happy with it completely.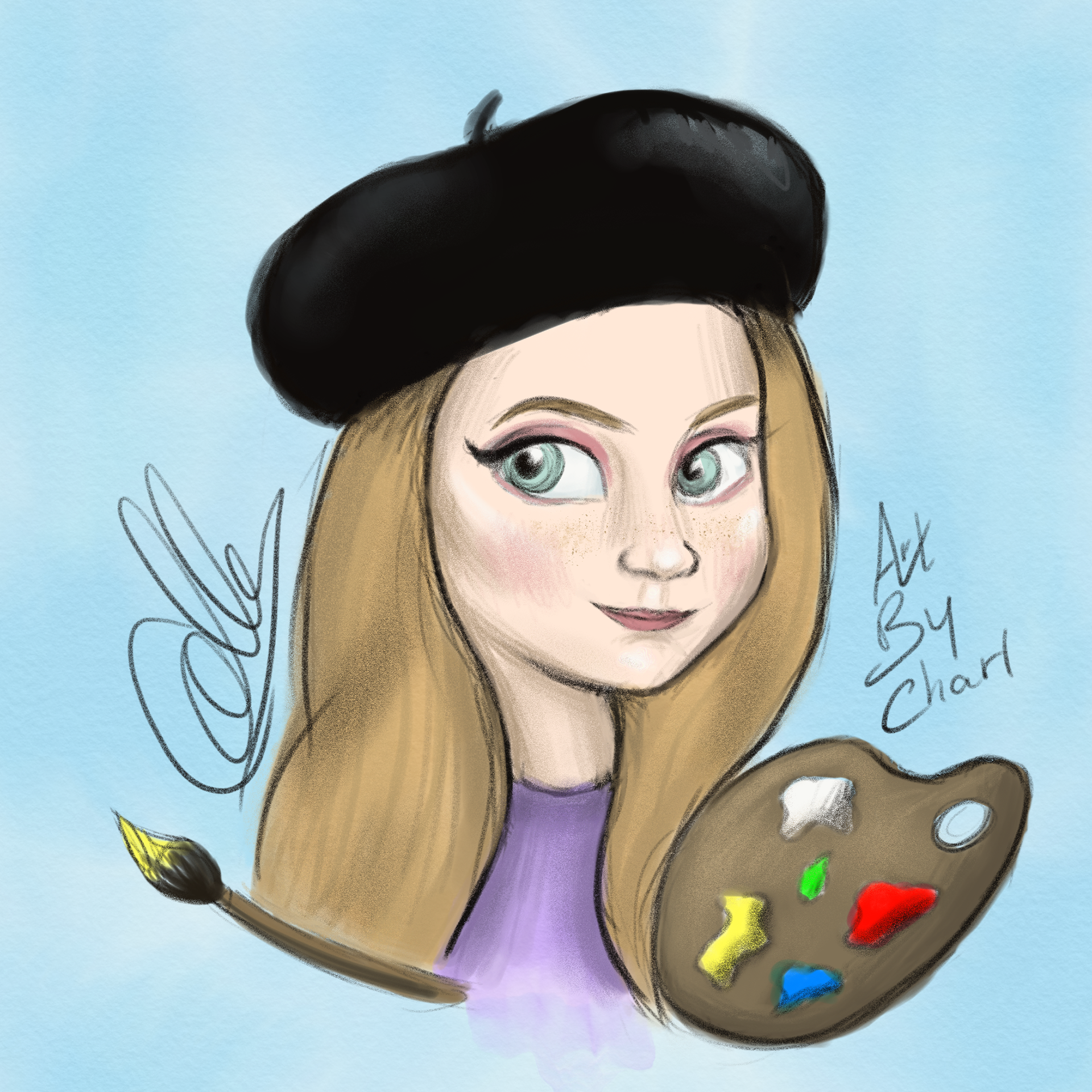 Due to Charlotte's love of music, she would be very passionate when designing musical album artworks. Charlotte would carefully think of the genre, title and imagery the album would suit best.
Illustrations
Illustrations can also be created and not just for logo branding. Charlotte has developed a cartoon illustration style that is great for story telling or humour. This can be suitable for books, greeting cards etc.
Wall Murals
Charlotte has done many Murals on large scale walls for many household rooms. The challenge of creating big-scaled paintings in a personal space is something the artist loves to achieve, hoping the wall owner enjoys viewing the piece everyday.