Photos are the most crucial part in the commission process. Great quality photos are most important, so your photos are my only insight into what the subject of the artwork is like. Photos are absolutely key, the better the photo the better the portrait will be. I cannot accept blurry or dark images due to myself not being able to capture the detail and vibrance. If you would like multiple photos being drawn together, make sure they are at a good angle where it is possible to make the subjects seem like they can be next to each other.
Step 2 – Choose Style and Size of the Art piece
I offer a variety of sizes ranging from A5 to A1. These can be either on paper or on canvas (canvas only for paintings). Framing paper pieces can be arranged at an extra cost. Paintings from A4 upwards are on boxed canvas which is ready to hang. 
Considerations on the size, shape & style of the painting depend on the following -
• If the subject is a full body or head only
• Number of subjects
• Budget – please check out my pricing & payment page
• Where would you would like to display the painting ?

I would consider cutting pieces of card or paper to various sizes and holding them up
to the wall where you thin the painting might go. This can help to visualise it within
the space available. If you are still unsure of size, styling and background etc. please contact me for advice
With styling, there are colour and material options. I work with Pencil or Paint and can create Black and White or Colour pieces. Check my Pricing list on the
services
page to see the styling options.
Postage is not included with the price, once the commission is completed and paid for, I give you an option of which postage you would like to pay for which is added onto the payment.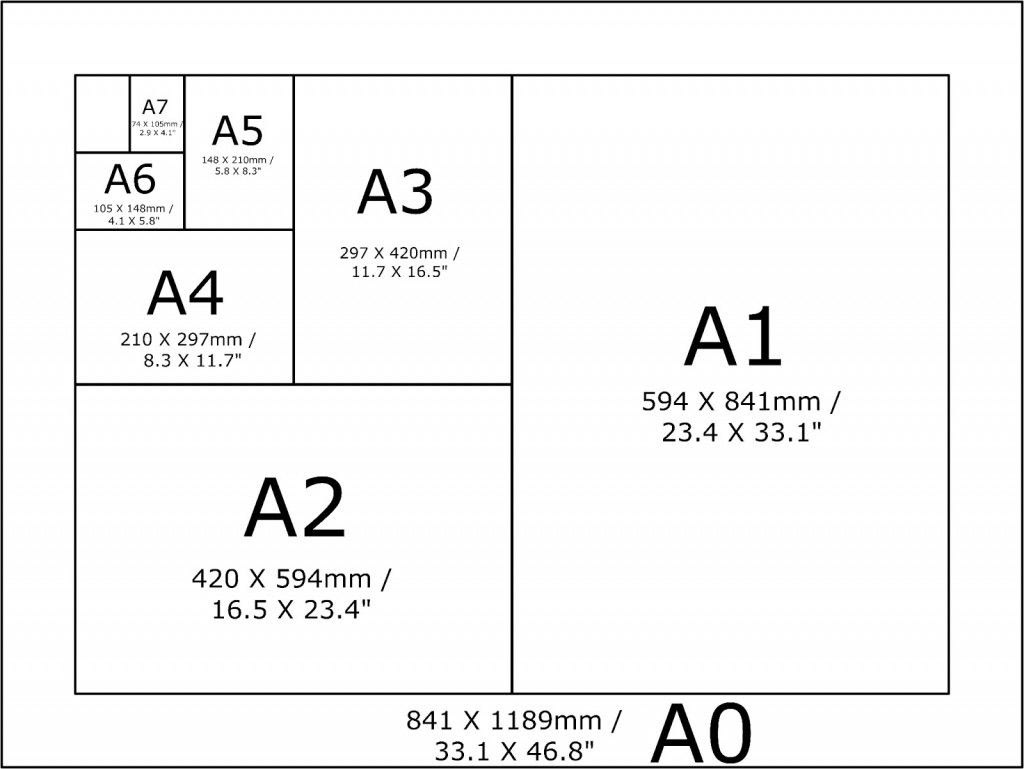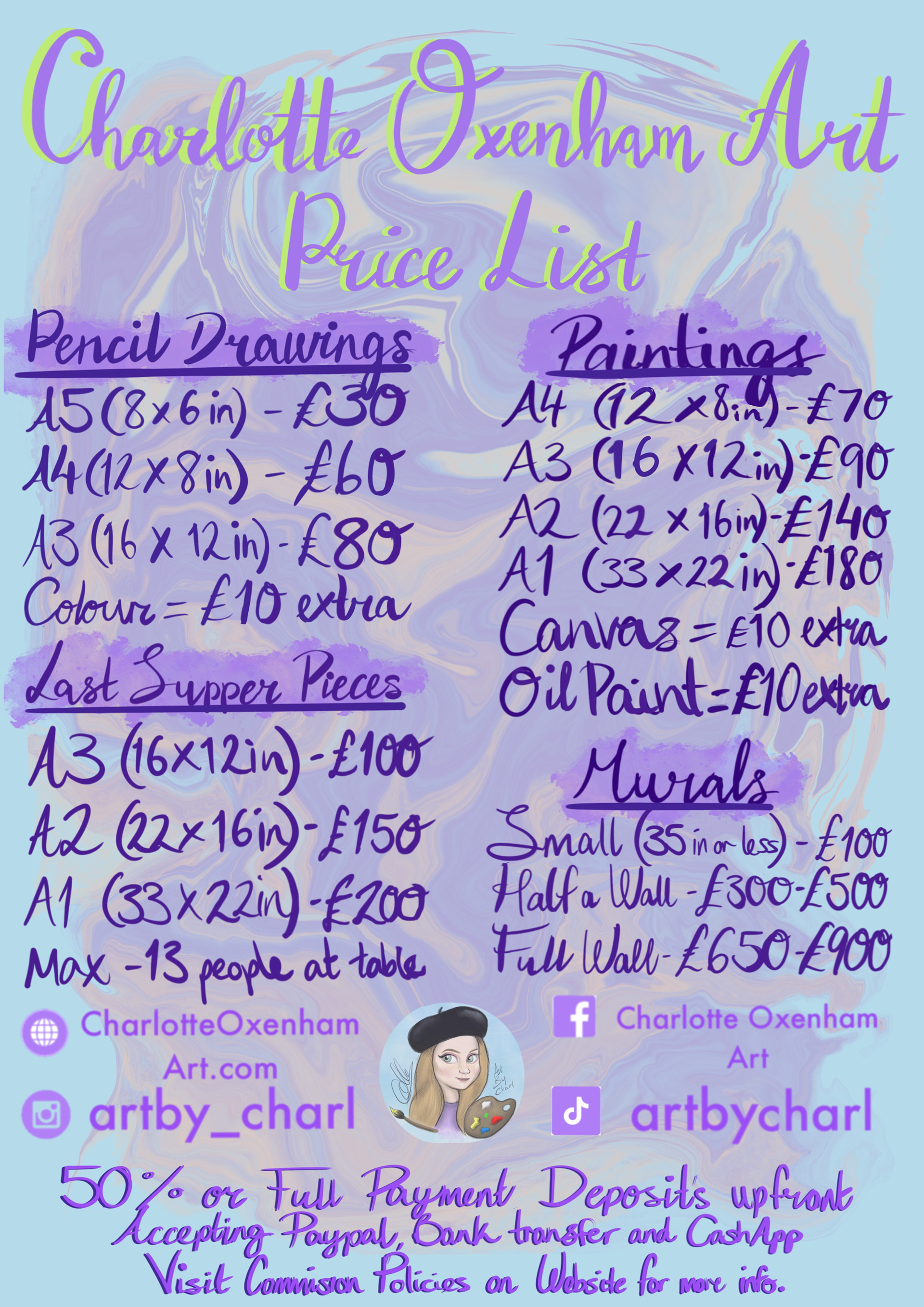 The Last Supper Commission Requests
If you are ordering a Last Supper customised piece, these are the prices depending on canvas size:
There is a maximum number of 13 people you can choose to sit at the table and can either include the images or let myself decide.
Once you have your images selected and decided upon the type of piece you would like, please complete my form on the
contacts
page with your requirements. Then attach your photos to the form. If you would like a quicker response, please message me through either
Instagram
or
Facebook
.
Please contact me at least 1 or 2 months in advance in case if there are any specific deadline dates such as a birthdays or anniversaries. I usually receive a lot of orders I can schedule chronologically in my diary which can take up to 2 months maximum, and would hate to miss out on creating your gift for a dated event.  Once I receive your enquiry I can then give you an approximate time scale for completion of your painting.
Step 4 - Book your order with a deposit
Once we have discussed your commissioned piece, I will require a 50% non refundable deposit to secure your slot in my diary. The remaining balance will be due on completion of your portrait/before you receive it. If the artwork needs shipping to your location, I will give you a selection of shipping options you can choose (second class to signed and tracked) which will be added to your second half of the balance. I accept Paypal, Cashapp or Bank Transfers.

Step 5 – Artwork is created and finished
During the process of working on your commission, I will keep you updated on the progress through the platform you reached out to me on. Within these updates, I can reveal you the piece halfway or when finished. This gives you the chance to make any comments if it needs changing or any additions. I may also post snippets on my Instagram stories of the paintings process, unless you would prefer me not to, or if its a surprise gift.
Once you are 100% satisfied with the piece, I will then request the final payment which should be paid before you receive it physically. Your art will then be packaged securely.
Once the commission is paid fully and satisfied with the work, the piece is then ready for collection or postage as previously discussed.
Please do not be scared to ask me advice! I am always happy to help! I will always review and discuss your decisions with you when ordering a commission. Please don't hesitate to contact me if you need any more help, or if you wish to ask any questions. Feel free to send me as many photos as you like.